Description
Elevated Equine Services has been serving horses in the state of Alabama and surrounding states for the past 3 years with a focus on bodywork for all types of horses. Dedicated and focused on providing the best care to all horses big or small.
Location & Hours
Business Hours
Monday

7:00 AM - 2:00 AM

Tuesday

Closed

Wednesday

7:00 AM - 2:00 PM

Thursday

Closed

Friday

7:00 AM - 2:00 PM

Saturday

9:00 AM - 4:00 PM

Sunday

Closed
Business Information
Cupping, Dry Needling, Massage Therapy, Saddle Fitting, Kinesiology Taping, Energy Work, Nutritional Assessment, Myofascial Release, Aromatherapy, Thermal Imaging, Bodywork, Saddle Evaluation, Accupressure
Appointments cancelled with less than 24 hours notice will be charged 50% of the service price. No show appointments are charged 100% of services and travel fees.
Within 200 miles of 35578
Morgan Nicholas
L.E.S.M.T
Equine Reproduction Management/Barn Management
I am a certified equine/canine massage therapist. I earned my certification in 2021 and I have been practicing full time since. I specialize in K-tape, cupping, moxibustion, saddle fitting, acupressure and equine health and specializing in equine and canine herbal supplements. I recently opened my massage therapy school and have certified 5 students in my state and surrounding states. My goal is to help horse owners understand their horses body needs in order to keep their life long friends in the best health possible.
Bodywork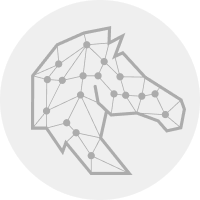 CODE-EE100
Code expires 10/10/2023
-$10.00